Get in Touch
Who We Are?
Conscisys Corporation provides IT systems design, programming, project management and web development services to a variety of business and government organizations. Our staff has broad experience implementing world-class applications utilizing the most widely recognized technology. Conscisys was founded in 1985 as a partnership and became an Illinois corporation in 1989
Conscisys develops and supports application development for its clients both on-site and offshore. Conscisys and its affiliates in Chennai and Ahmedabad, India offer a broad spectrum of technology services and have staff experienced in the most critical and widely used of today's technologies.
Where We Are?
Conscisys Corporation
1125 Mistwood Place,
Downers Grove,
IL 60515-1205

Telephone: 630-810-4444
Email: [email protected]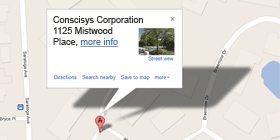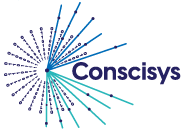 Products & Projects
i2file
I2File is the premier Electronic Filing Service for any Court Jurisdiction. It is an electronic path or filing new cases and/or additional documents within any participating court jurisdiction of the state without traveling to the jurisdiction.
I2file.net is utilized by Attorneys, Foreign Attorneys, Reviewers and Pro Se Filers. Users must be registered with I2File.net to utilize the service
I2File PDQ
I2F_PDQ is an efiling utility that efilers use with I2File.net. It enables the filer to stage cases locally and then, with one MOUSE click, upload and file all staged documents to the selected filing jurisdiction.
USER BENEFITS
Users that file more than one case at a time with I2F_PDQ eliminate the need for the filer to individually upload documents one at a time to the I2File server.
I-Ink-It™
It is a tool that allows users to electronically stamp or apply digital signatures to PDF documents.
www.dupagecase.com
It is a public site to pay traffic tickets.
www.dupagecase.org
This system contains all criminal and dui cases currently on file in the 18th judicial circuit court. It will not display case history of cases that are inactive, expunged, impounded or any case to which a juvenile is the first named defendant.
www.cccilcs.com
This site contains Pending, Conviction and Supervision information for offenders where a pending case, or a conviction or supervision, has been reported to this site within the past 12 calendar months by any jurisdiction within the Illinois Court System.
It is the intention of this site to provide information to court prosecutors in order to provide prosecutors the opportunity to investigate and prevent offenders from receiving additional sentences of supervision (thus circumventing Illinois Statutes), when said offenders have previously received a sentence of supervision or have been convicted of certain traffic and other offenses within Illinois.
www.illinoisprotectionorder.org
It is a public site for filing order of protection petitions and this service is available for any state.
www.dalvatours.com
Website for dalva tours which specializes in tour packages for panama and central america.
www.ilucs.org
The Illinois Unified Configuration System is used as the technical solution to enable policing entities to quickly and accurately issue Illinois Uniform Citations and it can be used in any state. Agencies use the application to add and maintain tables such as police officer information, local administrative and ordinance violations, and streets.
This information is then delivered to an agency for their use in transmitting information back to a clerk's case management system.
Participants may use this system for other business areas which need configuration lists or elements for uniform reporting.